Miilux

BUCKETS AND EQUIPMENT FOR HEAVY MACHINERY
Miilux is a pioneering manufacturer of fully protected rock buckets. We focus on durability and innovation of buckets, while maintaining cost-effective protective solutions.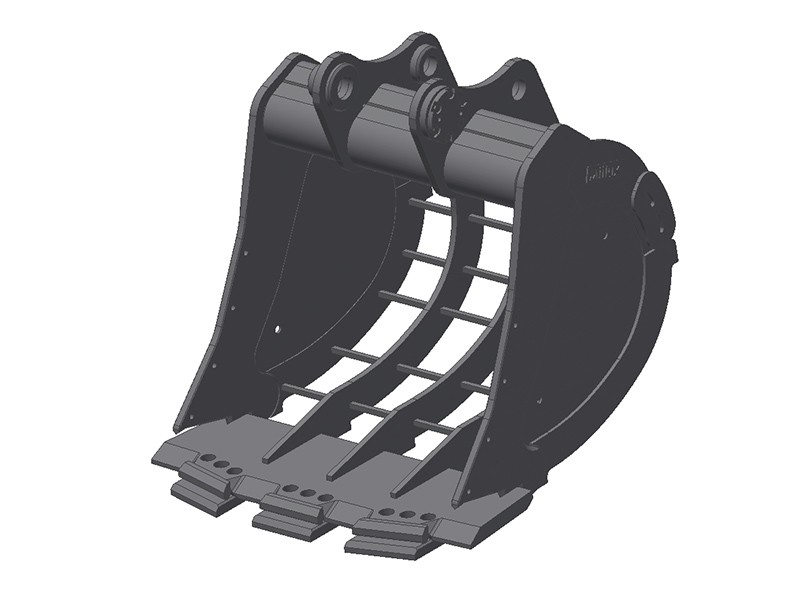 Durable, resistant to damage, ready to work in harsh conditions
Miilux is a pioneering manufacturer of fully protected buckets, dedicated to being used in the harshest working conditions. The ongoing development of our company and the constant search for new solutions allows us to offer the most durable and at the same time cost-effective buckets, tailored to the specific requirements of our Customers. Importantly, we have our own design and engineering facilities, thanks to which we can freely change the configuration of the protective systems used depending on expected working conditions, user experience, or the buyer's budget.
The buckets we offer are made entirely of hard-wearing steel. For the production of work cutting edges, we use wear-resistant steel in the Hard from Edge to Edge technology, which significantly extends cutting edge service life. Depending on the working environment and customer requirements, we can also retrofit the cutting edge with a system of protective overlays and teeth. We offer proprietary M, HD, and XHD protection systems, as well as all common solutions based on bolted times or using welded adapters. The combination of our experience, the Miilux® material and the protective systems used makes Miilux buckets suitable for any work, even in extremely harsh conditions. All buckets we offer are compatible with quick couplers of various types and manufacturers.
Some of the products we offer: