Used for demanding ballistic protection applications, protective components, special vehicles, in the defence equipment and gear industry.
Armour steel applications
Miilux manufactures armour steel sheets and precision-made components to the required dimensions, ready for assembly, with short delivery times. Miilux Protection steel sheets and components are generally surface treated against corrosion – sheets thicker than 5.0 mm are usually primed but can also be supplied shot blasted and coated with a corrosion inhibitor (also applicable for thinner sheets).
For most of the Miilux Protection armour sheets stored in our warehouses, we have ballistic test results for each steel heat (according to standards, including: STANAG 4569, VPAM PM2007 or EN1522). Miilux Protection armour steels are tested to standards such as, but not limited to: PM2000, VPAM PM2007, EN1522, STANAG 4569, MIL-DTL-12560, and MIL-A-46100D. We work with several testing laboratories in many countries around the world and are able to test and deliver according to customer specific requirements.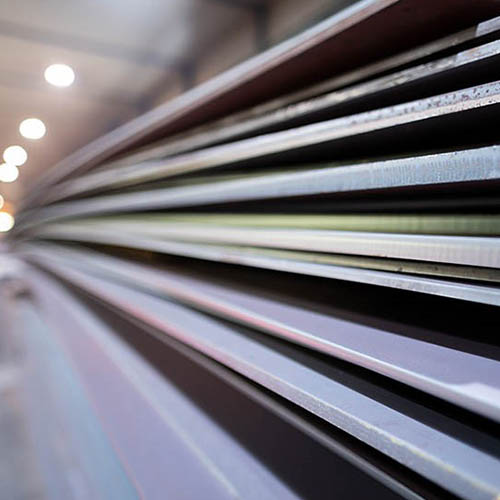 Miilux armour steels are manufactured in the following grades: 380, 400, 450, 500 and 600, and are available in a thickness range of 2.5 – 60 mm, with maximum sheet dimensions of 2500 x 6200 mm.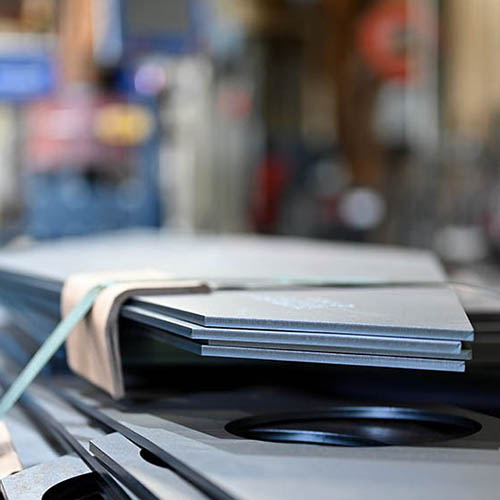 Ready-to-install products made of Miilux Protection armour steel can be delivered as plasma, laser or water jet cut parts, and can be bent, welded, machined and surface treated. The armour steel components can be made from any Miilux Protection grades as per the customer's request and specific requirements.
Our sheets can be machined mechanically. The chip machining process should be carried out on CNC machine tools equipped with appropriate multi-plate tools or made using carbide technology.
It is important to maintain the right quality of tools and machines adapted to the requirements of the material. It is also important to maintain the correct sequence of technological processes.
Miilux Protection 380 and 400 are well suited to welding. Preheating is not required if the thickness of the individual plates to be joined does not exceed 40 mm in total. Miilux Protection 450 and 500 have more restrictions regarding the maximum amount and concentration of energy delivered in the welding process.