Miilux

REPAIRS AND SPARE PARTS FOR MACHINES
Service centre with cutting edge technological facilities. We repair damaged components and make any customized parts for machines and equipment.
Miilux Poland is a manufacturer of wear-resistant and armoured steel as well as a steel service centre. In addition to metal sheets and plates, we can supply finished custom parts, made according to customer's or our own documentation. Very often, we use reverse engineering to restore heavily deteriorated parts and develop detailed design documentation.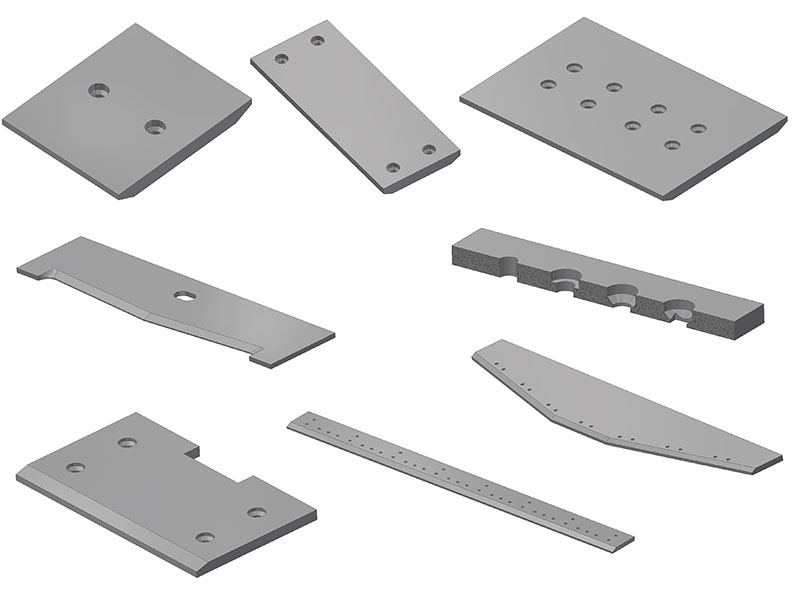 INSERTS, BLADES, LIP PLATES, SLIDERS, FRAMES, etc.
At the customer's request we perform chamfering of the components produced by us. In the case of blades, we are only limited by the working length of the chamfer, which must be less than 80 mm. For parts with a thickness of less than 30 mm we can additionally offer beveling of the cut pieces, with the use of a 3D head. In this case, the chamfer angle is up to +/- 45o.
For components that are fastened using screws, we also provide drilling. We are able to provide different types of holes according to customer's requirements: dead and through holes, threads, holes for plough bolts, countersunk holes for conical screws and many others.
SCREENS FOR SHREDDER MACHINES, MILLS, CHIPPERS, SORTING DRUMS, etc.
We offer sieves for everyone, even the most demanding customers and their applications. Round holes, both in a linear and triangular configuration, squares, rectangles or honeycombs with their characteristic hexagonal structure – the type and location of the holes are irrelevant to us.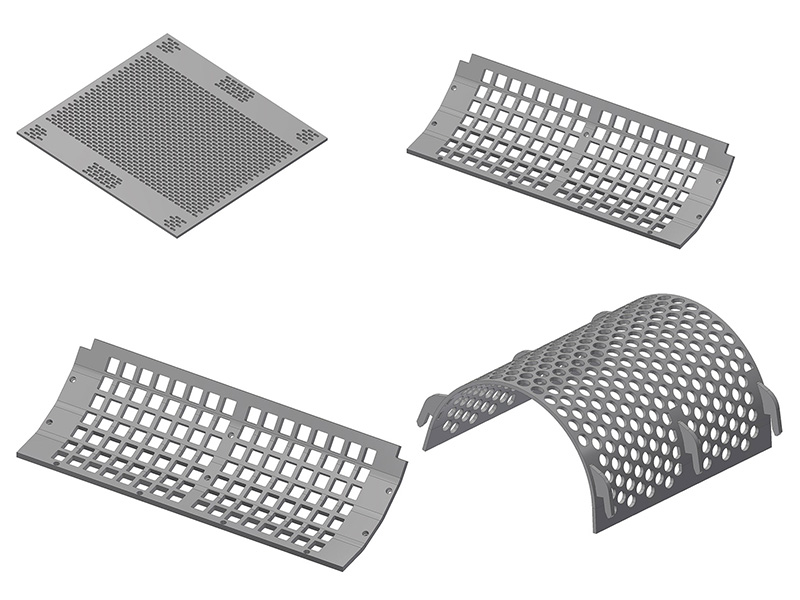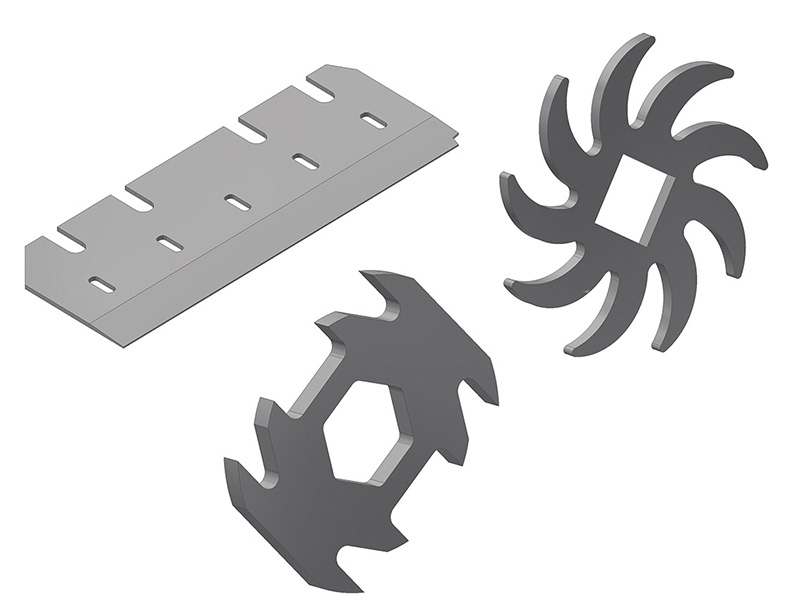 KNIVES AND COUNTER KNIVES
The knives and counter knives produced by us can be used in the plastics, metal and wood industries, in the production of alternative fuels, recycling and in many other apps. The unprecedented durability of our solutions is confirmed by numerous applications in shredders, peeling machines, granulators, rounders, as chipper knives at mobile shredders, as well as machine elements generally. The use of the "Hard from Edge to Edge" technology ensures a noticeable prolongation of service life and a performance according to the customer's or our own technical documentation, on high-level machine tools, while maintaining top dimensional tolerances, allows adaptation to the customer's individual needs.
Screw conveyor systems allow to effectively move various bulk materials. Regardless of the transported medium, Miilux Poland offers tailor made snail systems in accordance to the customer´s needs. We produce screw blades made primarily of Miilux material grades. Nevertheless, we also supply ready-made elements produced of stainless or acid-resistant materials. The only thing we need is information about the diameters, thickness and pitch of a single screw thread, as well as what kind of material it is to be made of.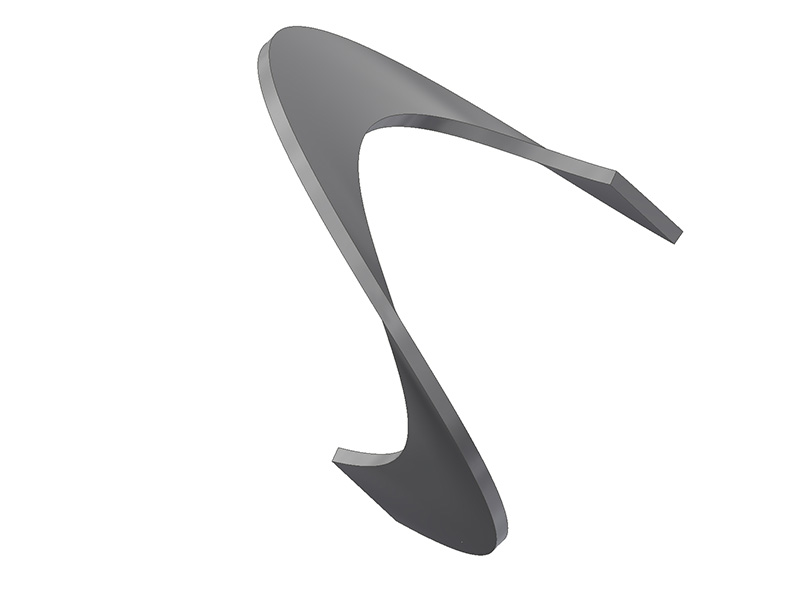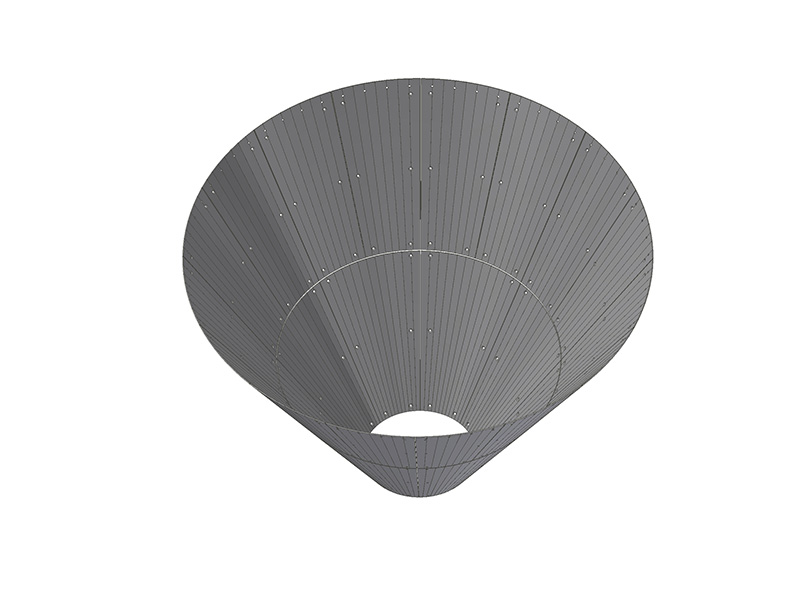 LININGS OF HOPPERS AND CHUTES
Charging hoppers and chutes are places with special requirements. In addition to the obvious problems with premature material wear due to friction, there are also impact loads from boulders and large-grained spoil, etc.. The use of Miilux wear plates allows you to achieve uncompromising wear-resistance to abrasion, while maintaining high resistance to impacts. We perform full prefabrication of wear components for any kind of hoppers and chutes linings.
SILOS, MIXERS, SEPARATORS
The problem of premature wear of the floor or side linings of the mixer appears among producers of concrete or asphalt mass. A frequent problem is also the premature loss of stirrer paddles material. Cyclones or bends in the pneumatic conveying system often require repair. In places where premature wear of the material occurs we successfully implement solutions based on our materials.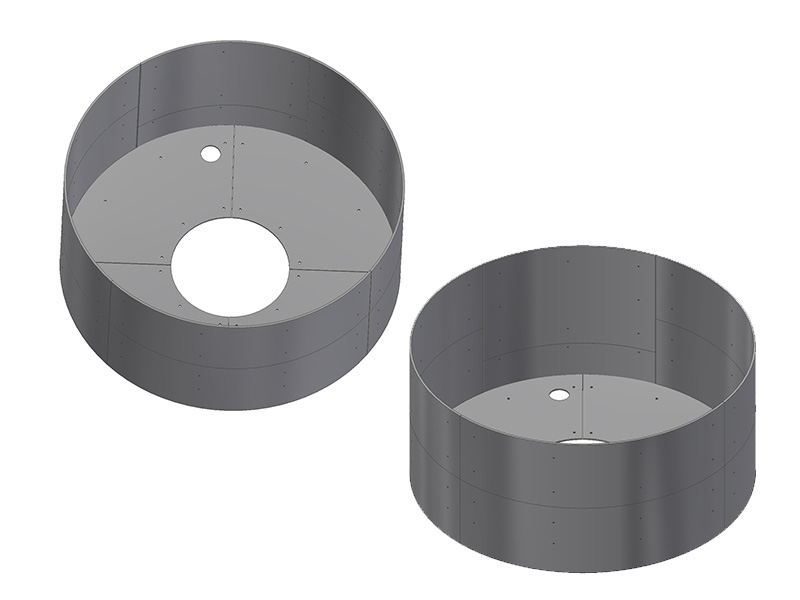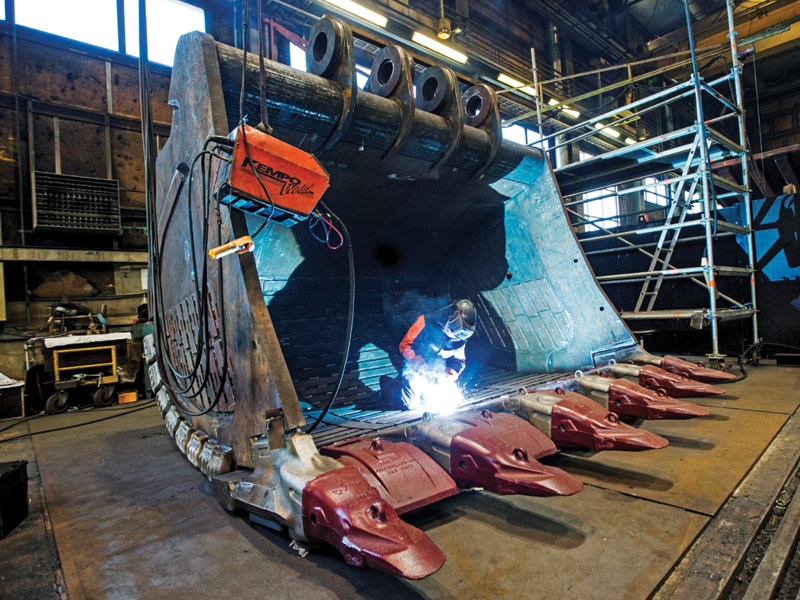 MIILUX – STEEL MANUFACTURER
Our steel service centre in Tarnowskie Góry, offers well equipped technological facilities. Qualified employees and modern machines allow us to face the biggest challenges without fear. We carry out complex repairs of buckets in various technical condition – from simple replacement of adapter or teeth, through additional reinforcements and blade replacement, to complex bucket regeneration. At the request of the customer, we introduce additional modifications to the existing solutions, allowing for example to extend the period between repairs or shorten the time of replacement of protective elements. All pieces required for repairs are made in our factory or delivered directly from our partners, which ensures quick order performance and guarantee of matching old and new elements.