Miilux

WEAR-RESISTANT STEEL
Wear-resistant steel is used where a significant reduction in wear is expected on machinery and equipment parts operating under extremely difficult and highly abrasive conditions.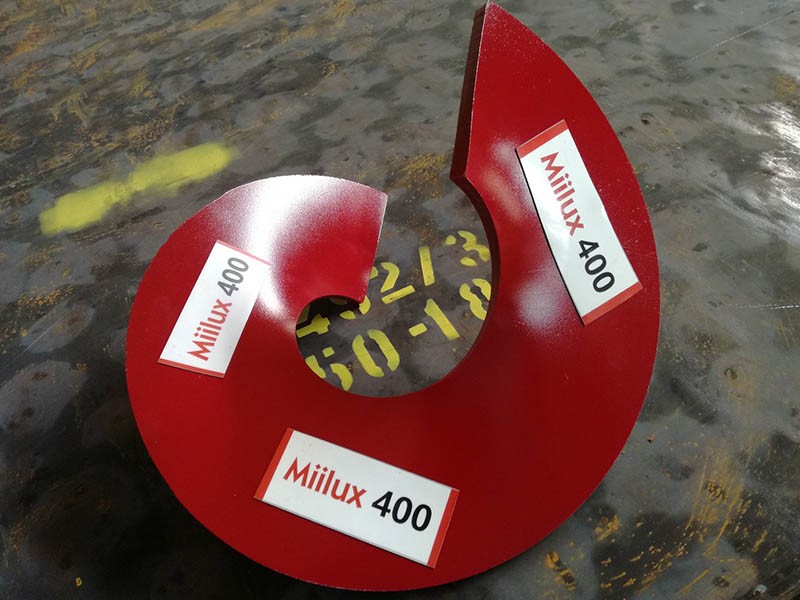 Wear-resistant steel applications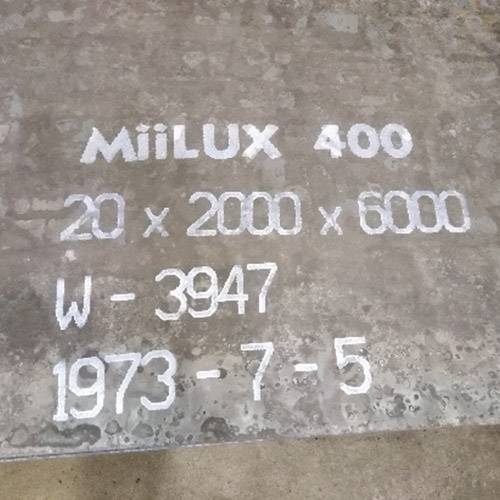 Miilux wear-resistant plates have at least the following markings:
manufacturer mark
order number
grade designation
dimensions
heat number and rolling number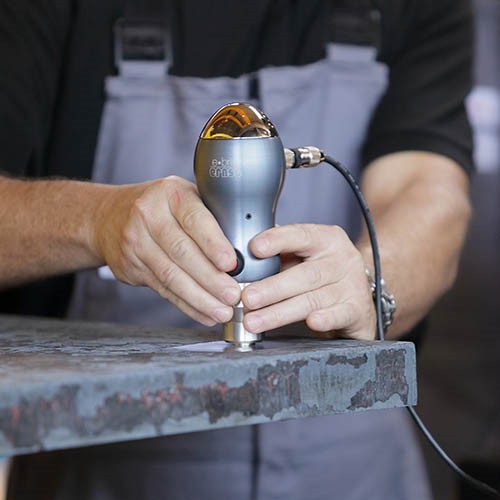 Miilux wear-resistant sheets are supplied with an acceptance certificate 3.1 in accordance with the requirements of EN 10204. Sheets are subjected to Brinell hardness measurements in accordance with EN ISO 6506-1 on a cleaned surface to a depth of 0.5 – 2 mm. Hardness measurement is carried out for each batch or each time when any technological parameters of production were changed.
Dimensions and delivery conditions
Miilux sheets are supplied in thicknesses from 6 – 100 mm. The maximum width of the sheets is 2500 mm, the length is 6200 mm. Miilux products can also be delivered as semi-finished products or as products ready for further assembly.
Our sheets can be machined mechanically. The chip machining process should be carried out on CNC machine tools equipped with appropriate multi-plate tools or made using carbide technology.
It is recommended to form Miilux sheets to the largest technologically possible radius. It is important to maintain the right quality of tools and machines adapted to the requirements of the material. It is also important to maintain the correct sequence of technological processes. Please contact our customer service if you wish to form sheets with a thickness of >20 mm.
Miilux products must not undergo further heat treatment.
The steel can be heated without loss of properties (hardness) to about 200 °C.
Miilux 400 is a material well suited to welding. Miilux 500 and 600 have more restrictions regarding the maximum amount and concentration of energy delivered in the welding process. Preheating is not required for Miilux 400 sheets if the sum of the thicknesses of the individual sheets does not exceed 40 mm in total, and for Miilux 500 sheets – if it does not exceed 20 mm. Preheating is required for Miilux 600 sheets over the entire thickness range.